On November 1st the Chesnut PAC held a special open meeting with Chesnut parents to draft Chesnut's official response to the three redistricting options presented at the Round 2 Austin Redistricting meeting.


This letter is the official response as voted on and approved by Chesnut parents and the Chesnut PAC.


After reviewing the letter please take a few minutes to complete the county's survey (link below), the second of three, that is designed to collect input from stakeholders in the Dunwoody Cluster community and will provide community feedback into the redistricting decisions. The survey will close at midnight November 10, 2019.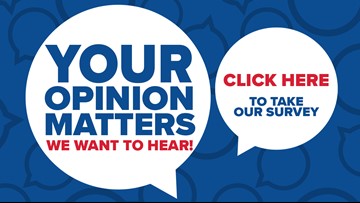 ---


Goal? $32,000 Raised? $37,000!

Friday we celebrated the end of the Chesnut Challenge with a Jeffini the Great Magic Show!
The kids had a blast! There was a lot to celebrate because not only did we reach our goal of $32,000, but we exceeded that goal raising $37,000!


We want to thank all our Chesnut students and families for their generous donations!

We want to extend a HUGE thank you to our Chesnut Challenge team. Marie Warren and Kelly Kenning Smith are co-chairs of this amazing campaign. Their team also includes Blair Boone who handles sponsors, and Andrea Boynton McGuire who took care of prize patrol for the Chesnut Challenge this year!! We are so grateful for the four of them, and all of their hard work!!!! They have all spent countless hours putting this together!!!
---
Welcome to the new Chesnut Elementary Parent Site!
Please create your new user account by clicking the button below.
This will give you access to the school Directory, Store, Calendar, FAQs, and more!
If you have already created an account, you can login using the button below or using the green star found in the Quick Links section to the left.
---

DCSD has announced the dates for Rounds 1, 2, 3 of the Austin Elementary Redistricting Process.
The purpose of this redistricting process will be to determine new attendance lines for Austin ES and to better balance student enrollment in the areas around the new school facility. In addition to Austin Elementary, the redistricting process could impact any (or all) of the Dunwoody Cluster Elementary Schools.
Meetings will be held at Dunwoody HS Auditorium on the following dates at 7:00 PM:


5035 Vermack Road
Dunwoody, GA 30338
Round 1 - Thursday, September 26, 2019
Round 2 - Wednesday, October 23, 2019
Round 3 - Wednesday, November 20, 2019
More information on the redistricting website: www.dekalbschoolsga.org/redistricting
---
Looking for 2019-20 Class Supply Lists?






Be sure to download the Membership Toolkit Mobile App.
New Family Tours
Upcoming tour dates for this year. All tours begin at 9am.

August 16 & 30
September 13 & 27
October 9 & 25
November 8 & 22
December 6 and 20
Thanks to our Sponsors
TITLE LEVEL SPONSOR

GOLD LEVEL SPONSORS
SEE MORE OF OUR GREAT SPONSORS!
Become a Sponsor
Check back soon for more information on how to become a sponsor for our great school.