The Chesnut Challenge Results are in!


We have exceeded our goal of $32K!


We have collected as of yesterday night $41K, and officially the fundraiser period has ended.


We are going to celebrate this Friday, November 5th with a Fun Run. There will be music, fun and some prizes.


We will be announcing the class winners and top fundraisers soon.
---
Good Afternoon Families, all principals received the below message this morning and were asked to communicate it with their parents.
--Mr MacFarlane

Out of an abundance of caution and due to the recent surge in COVID-19 cases, we will continue the visitor protocol that was in place for the 2020-2021 school year.

Visitors and volunteers will not be permitted in buildings until further notice. We will continue to monitor conditions and data provided by the Department of Public Health(DPH), the DeKalb County Board of Health (DBOH) and the Center for Disease Control (CDC).

It is our sincere hope that conditions will improve, and we will be able to reopen our doors and benefit from the value that our committed volunteers add to our schools and centers.

We appreciate each of our volunteers and community partners. In the interim, we will look for and we invite you to help us identify opportunities for volunteers to support our school community virtually.
---
The start of the new school year is just around the corner. Chesnut's Community action team is looking for volunteers and donations for our annual teacher breakfast on July 26th. Please see our SignUp Genius to sign up. https://www.signupgenius.com/go/70A0544AEAD2FA7F85-teacher1
---
Chesnut PAC
Meeting Agenda
Date: November 19, 2020
Time: 6:00 PM
Zoom Information for Public to Join: https://us02web.zoom.us/j/82080641848?pwd=QTE4WE50ZkZjOUtOS0psMTdYem1ZUT09
Password: 808181
Call to Order

Approval of Agenda

Public Comment (3 minutes each)
Note: Public comments can be made in-person, virtually, or via email to chesnutes_pacchair@dekalbschoolsga.org

ACTION Items

Approval of minutes from [last meeting]

DISCUSSION Items

None

INFORMATIONAL Items

Community

Communications

Curriculum

Wellness

Facilities

Update from Regional Superintendent Ms. Pearch regarding new Principal selection process

Action Team Updates

Principal's report

Draft Agenda for Next Meeting

Adjournment of Meeting
---
---
PAC Meeting
10/15/2020
Please join Chesnut's PAC for our October 2020 virtual meeting on Thursday October 15th at 5:30pm.
The virtual meeting will be held on Zoom. To join, please use a Zoom app or join via internet browser (https://zoom.us). Meeting ID: 898 8961 8958 Passcode: 704073
Some virtual meeting guidelines:
Make sure you are muted while in the meeting.

There is a public comment opportunity at the start of the meeting.

Meeting attendees are limited to 100 participants.
Please email Tamika if a Spanish translator is needed.
Meeting Agenda
I. Call to order
II. Welcome & Chesnut PAC Introductions
III. Public Comment (3 minutes each)
IV. Approval of September Minutes
V. Action Items from last meeting
VI. Old Business & New Business
A. Chesnut PAC officer election
B.DCSD COVID 19 – Re-Opening status
C. Action team updates
a. Facilities status
b. FOC Introduction and budget status
i. PAC 2020-2021 Priorities
D. Dunwoody ES Community project
E. Principal update – Ms. Williams
a. Remote login numbers
b. MAP testing
c. Device update

VII. Adjournment
---
Please see an important message from Superintendent Cheryl Watson-Harris regarding the monitoring of COVID-19 cases and the re-opening of schools:

"DCSD continues to monitor the data of COVID-19 cases in DeKalb County, and acknowledges that there has been a significant decline in the 14-day average per 100,000 DeKalb County residents from 122 cases on Sept. 12 to 93 cases today. During the phase-in process, families will receive an Intent to Return notification electronically on October 9th. Keep in mind, families will have the option of continuing virtual learning. DCSD families have the opportunity to make the right choice for their children. You will receive an electronic notification on October 9th to opt-in or continue with distance/remote learning. Additional information will be posted on website tomorrow 10/7." -Superintendent Cheryl Watson-Harris
---
PAC Meeting
9/17/2020
Please join Chesnut's PAC for our September 2020 virtual meeting on Thursday September 17th at 5:30pm.
The virtual meeting will be held on Zoom. To join, please use a Zoom app or join via internet browser (https://zoom.us). Meeting ID: 939 8704 3263 Pass code: 153462
Some virtual meeting guidelines:
Make sure you are muted while in the meeting.

There is a public comment opportunity at the start of the meeting.

Meeting attendees are limited to 100 participants.
Please email Tamika if a Spanish translator is needed.
Por favor unanse al PAC de Chesnut para el meeting virtual de Septiembre. La Fecha del meeting es el Jueves 17 de Septiembre a las 5:30pm

El Metting Virtual va a estar en la Plataforma Zoom. Pare unirse por favor usen la applicacion de Zoom via internet (https://zoom.us) ID del meeting: 93987043263 Contrasena: 153462
Debajo estan algunas reglas del Meeting
Por Favor esten seguros que el volumen de sonido este apagado
Puede decir su comentario al principio del meeting.
.
Los participantes del meeting esta limitado a 100 participantes.
Por favor manden un correo electronico a Tamika si necesitan un traductor en espanol.
Meeting Agenda
1. Call to Order
2. Establishment of Quorum
3. Public comment (3 minutes each)
4. Recognition of Visitors
5. Approval of Agenda
6. Approval of August Minutes
7. New Business
a. PAC Candidates introduction (5 minutes each candidate)
b. Principal Report
c. DCSD School Reopening Survey
d. Action team reports:
Wellness
Facilities
Community
Communications
Finance
8. Old Business
a. Virtual learning status
i. Laptop access
ii. Attendance
9. Create draft agenda for next meeting
10. Adjourn
---

Fall 2020 Principal Advisory Council Elections
The Elections for Chesnut's 2020 -2021 PAC members open tomorrow September 15th through September 22nd.
Please visit the link below for more information.
https://www.dekalbschoolsga.org/principal-advisory-councils/#tab-ce10102dfa2e65e77c1
---
Chesnut PAC Candidates
We are excited to announce the PAC candidates for the 2020 – 2021 school year
Irina Schwartz
Cathy Iconis
Bayyinnah White
Noel Abdur –Rahim
Ashley Bridges
In the upcoming weeks we will post the candidates' biographies to the Chesnut newsletter. We will also allow time in our next PAC meeting on September 17th at 5:30 pm for the candidates to introduce themselves.
PAC elections will be held September 15 – 22nd
Please note all PAC meetings are open to the Chesnut community
Thank you
Candidatos De Chesnut para PAC
Con gran entusiasmo estamos anuciamos los candidatos del PAC de Chesnut para el ano escolar 2020-2021.
Irina Schwartz
Cathy Iconis
Bayyinnah White
Noel Abdur Rahim
Ashley Bridges
El las proximas semanas vamos a proporcionale las biografias de los candidatos en el boletin de Chesnut. Tambien los candidatos estaran presente en el proximo meeting del PAC el Septiembre nueve a las 6:00 pm.
Las elecciones del PAC seran del 15 al 22 de Septiembre.
Por Favor recuerden que todos los Mettings del PAC es abierto a toda la comunidad
Gracias
---
Los libros de mathematicas van a estar en la area de autobus para los grados K-5. Por favor vengan a recojer los libros, van a estar afuera este fin de semana (Agosto 15-16)
Math books have been delivered. They are in the bus lane by grade. You may pick up your student's book Saturday or Sunday.
---
---
Open House Dates
We will distribute school materials, like textbooks and workbooks, as well as any items purchased from the school store on Thursday, August 13th from 8:30 AM to 12:30 PM in the cafeteria. School agendas and flash drives are required this year and are available from the school store. Pre-purchase is greatly preferred to limit contact with our volunteers.
Remember to practice social distancing and wear a mask during your pickup. Enter the building and the cafeteria through the bus lane doors. Materials will be grouped by grades. Exit through the lobby doors. FOC volunteers will be stationed at the entrance and exit to take donations for the FOC and distribute agendas and flash drives.
Chromebooks
If you are interested in receiving a Chromebook for your child to use this year, make sure that you have completed the device agreement from DeKalb County. Logistics for distribution are still being determined with the county.
Virtual Learning Environment
Below is a list of the technology that each grade will be using. You should also receive an email from your teacher by Thursday, August 13th detailing what the school day will like, how to login, and additional information on virtual learning.
| | |
| --- | --- |
| Grade | Tools |
| Kindergarten | ZOOM and TEAMS |
| 1st Grade | Zoom and Seesaw |
| 2nd Grade | Google Classroom, TEAMS and VERGE |
| 3rd Grade | Google Classroom, TEAMS and VERGE |
| 4th Grade | Google Classroom, TEAMS and VERGE |
| 5th Grade | Google Classroom, TEAMS and VERGE |

Registration
Kindergarten and new student(s) must register online https://www.dekalbschoolsga.org/online-registration/
Returning Students - We need your proof of residency. Please email 2020-21 Proof of Residency to Chesnutpor2020@gmail.com. Please place your student's name and grade in the subject line.
Acceptable POR (Proof of Residency) are current utility (Ga.Power, gas and or water bill for July or August or current lease or mortgage statement. Payment information can be removed.
---
The Upward and Onward Strategy to Reopen DCSD is now online on the DCSD website, and attached below.
The Superintendent is advising opening with a Distance/Remote model due to currently being in a "Substantial Spread" risk category, with a start date of August 17.
https://simbli.eboardsolutions.com/Meetings/Attachment.aspx?S=4054&AID=1170310&MID=86152
---
Parent resources for discussions on racism
On behalf of Chesnut's Multicultural team we have provided a link to resources for parents that provide guidance on "How to talk to your kids about anti racism".
https://www.pbssocal.org/education/at-home-learning/talk-kids-anti-racism-list-resources/
If you wish to learn about or become a part of Chesnut's Multicultural team please e-mail community@chesnutelementary.com
---
Principal Advisory Council
Candidate Declaration - Now Open

The candidate declaration window for your school's Principal Advisory Council will be open through Friday, August 21st. Complete the form below to run for an elected parent/guardian position on your school's Council. If you are a current PAC parent/guardian representative with a term ending September 30, 2021, you do not need to reapply.
Parent/Guardian Candidate Declaration Form
Principal Advisory Councils bring parents, school employees, students and community members together to create a better understanding of and mutual respect for each other's perspectives and share ideas for increasing student achievement and performance.
What is the role of the Principal Advisory Council?
• Act as a link between the school and the community
• Encourage the engagement of parents and other stakeholders within the school community
• Work to increase student achievement through transparent operations and shared best practices
• Review the Continuous School Improvement Plan and monitor progress toward goals
• Participate in the selection of the school principal

To learn more about the work of Principal Advisory Councils, visit: http://www.dekalbschoolsga.org/principal-advisory-councils.
---
If you are a family with students in the Dunwoody High School (DHS) Cluster and you are in need, the Dunwoody community and other organizations have come together to help make sure that none of our children go hungry while school is closed. Please see the information below on when and where you can find lunch and food items for your family during this time.

Click here for details
La comunidad de Dunwoody y otras organizaciones se han unido para ayudar a garantizar que ninguno de nuestros niños pase hambre mientras la escuela está cerrada. Si usted es una familia con estudiantes que asisten a las escuelas de la zona de Dunwoody High School (DHS), consulte la información a continuación sobre cuándo y dónde puede encontrar almuerzo y alimentos para su familia durante este tiempo.
Haga clic aquí para más detalles
---
Click here to read the PAC's letter in response to the DeKalb County Board of Education's decisions that were made regarding the Austin Elementary redistricting at last week's meeting.
---
A BIG thank you to our amazing Chesnut Teachers and support staff on Chesnut being recognized as a 2019 Georgia Board of Education School of Distinction.


On behalf of all Chesnut Parents, thank you for your dedication and hard work every day!
The Georgia Department of Education (GaDOE) rewards successful schools and school districts for significant progress in improving student achievement and/or significant progress in closing the achievement gap. Distinguished Schools are among the Top 5% Title I School-Wide Program (SWP) and Top 5% Title I Targeted Assisted (TA) schools in the state that have the highest absolute performance for all student groups based on statewide assessments.
---
On November 20th DeKalb County submitted their staff recommendation for the redistricting for Dunwoody Cluster Elementary schools due to the opening of the new Austin Elementary school.


The staff recommendation keeps the vast majority of the Chesnut attendance area intact thereby allowing Chesnut to maintain instructional capacity and resources.
PAC provided a formal response to the redistricting options after the second community input meeting: Click here for the response letter
After reviewing the letter please take a few minutes to complete the county's final survey (link below), that is designed to collect input from stakeholders in the Dunwoody Cluster community and will provide community feedback into the redistricting decisions. The survey will close at midnight December 8, 2019.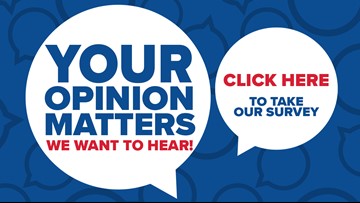 ---


Goal? $32,000 Raised? $37,000!

Friday we celebrated the end of the Chesnut Challenge with a Jeffini the Great Magic Show!
The kids had a blast! There was a lot to celebrate because not only did we reach our goal of $32,000, but we exceeded that goal raising $37,000!


We want to thank all our Chesnut students and families for their generous donations!

We want to extend a HUGE thank you to our Chesnut Challenge team. Marie Warren and Kelly Kenning Smith are co-chairs of this amazing campaign. Their team also includes Blair Boone who handles sponsors, and Andrea Boynton McGuire who took care of prize patrol for the Chesnut Challenge this year!! We are so grateful for the four of them, and all of their hard work!!!! They have all spent countless hours putting this together!!!
---
Welcome to the new Chesnut Elementary Parent Site!
Please create your new user account by clicking the button below.
This will give you access to the school Directory, Store, Calendar, FAQs, and more!
If you have already created an account, you can login using the button below or using the green star found in the Quick Links section to the left.
---
Looking for 2019-20 Class Supply Lists?






Be sure to download the Membership Toolkit Mobile App.
New Family Tours
Upcoming tour dates for this year. All tours begin at 9am.

August 16 & 30
September 13 & 27
October 9 & 25
November 8 & 22
December 6 and 20
Chesnut Challenge
Thermometer by ABC Fundraising
Thanks to our Sponsors
PLATINUM LEVEL SPONSOR



GOLD LEVEL SPONSORS
SEE MORE OF OUR GREAT SPONSORS!
Become a Sponsor
Check back soon for more information on how to become a sponsor for our great school.