If you are a family with students in the Dunwoody High School (DHS) Cluster and you are in need, the Dunwoody community and other organizations have come together to help make sure that none of our children go hungry while school is closed. Please see the information below on when and where you can find lunch and food items for your family during this time.

Click here for details
La comunidad de Dunwoody y otras organizaciones se han unido para ayudar a garantizar que ninguno de nuestros niños pase hambre mientras la escuela está cerrada. Si usted es una familia con estudiantes que asisten a las escuelas de la zona de Dunwoody High School (DHS), consulte la información a continuación sobre cuándo y dónde puede encontrar almuerzo y alimentos para su familia durante este tiempo.
Haga clic aquí para más detalles
---
Click here to read the PAC's letter in response to the DeKalb County Board of Education's decisions that were made regarding the Austin Elementary redistricting at last week's meeting.
---
A BIG thank you to our amazing Chesnut Teachers and support staff on Chesnut being recognized as a 2019 Georgia Board of Education School of Distinction.


On behalf of all Chesnut Parents, thank you for your dedication and hard work every day!
The Georgia Department of Education (GaDOE) rewards successful schools and school districts for significant progress in improving student achievement and/or significant progress in closing the achievement gap. Distinguished Schools are among the Top 5% Title I School-Wide Program (SWP) and Top 5% Title I Targeted Assisted (TA) schools in the state that have the highest absolute performance for all student groups based on statewide assessments.
---
On November 20th DeKalb County submitted their staff recommendation for the redistricting for Dunwoody Cluster Elementary schools due to the opening of the new Austin Elementary school.


The staff recommendation keeps the vast majority of the Chesnut attendance area intact thereby allowing Chesnut to maintain instructional capacity and resources.
PAC provided a formal response to the redistricting options after the second community input meeting: Click here for the response letter
After reviewing the letter please take a few minutes to complete the county's final survey (link below), that is designed to collect input from stakeholders in the Dunwoody Cluster community and will provide community feedback into the redistricting decisions. The survey will close at midnight December 8, 2019.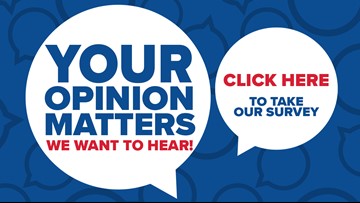 ---


Goal? $32,000 Raised? $37,000!

Friday we celebrated the end of the Chesnut Challenge with a Jeffini the Great Magic Show!
The kids had a blast! There was a lot to celebrate because not only did we reach our goal of $32,000, but we exceeded that goal raising $37,000!


We want to thank all our Chesnut students and families for their generous donations!

We want to extend a HUGE thank you to our Chesnut Challenge team. Marie Warren and Kelly Kenning Smith are co-chairs of this amazing campaign. Their team also includes Blair Boone who handles sponsors, and Andrea Boynton McGuire who took care of prize patrol for the Chesnut Challenge this year!! We are so grateful for the four of them, and all of their hard work!!!! They have all spent countless hours putting this together!!!
---
Welcome to the new Chesnut Elementary Parent Site!
Please create your new user account by clicking the button below.
This will give you access to the school Directory, Store, Calendar, FAQs, and more!
If you have already created an account, you can login using the button below or using the green star found in the Quick Links section to the left.
---
Looking for 2019-20 Class Supply Lists?






Be sure to download the Membership Toolkit Mobile App.
New Family Tours
Upcoming tour dates for this year. All tours begin at 9am.

August 16 & 30
September 13 & 27
October 9 & 25
November 8 & 22
December 6 and 20
Thanks to our Sponsors
TITLE LEVEL SPONSOR

GOLD LEVEL SPONSORS
SEE MORE OF OUR GREAT SPONSORS!
Become a Sponsor
Check back soon for more information on how to become a sponsor for our great school.